Hi Pandas experts.
Here's a dataframe, mel1, indexed by float64 (a time):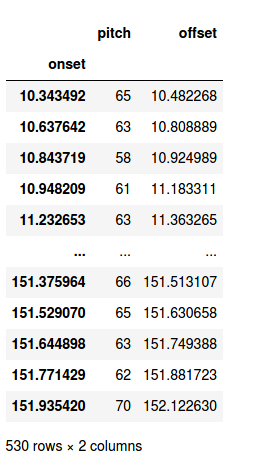 Here's a second dataframe, silences, with the same kind of index:


I merely want to interleave the two dataframes in order of the onset index. That should not be hard, right? But I have read the docs until my eyeballs are falling out. Can you please help?