Folks, if you've got a few moments I'd really appreciate some help adding YouTube chapter markers for each lesson. Would you be able to reply with the time stamps for as much or as little of one of the lessons as you have time for? Have a look at previous replies to see what time-ranges are already covered, so that you don't double-up on other people's work. See the first reply for an example of what these look like.
When time stamps are added to a YouTube video, it allows viewers to easily jump to sections of the video, which is very helpful! For example, this is what the 2020 course looks like when I mouse over the time bar of the video - it shows the name of the chapter just above the bar: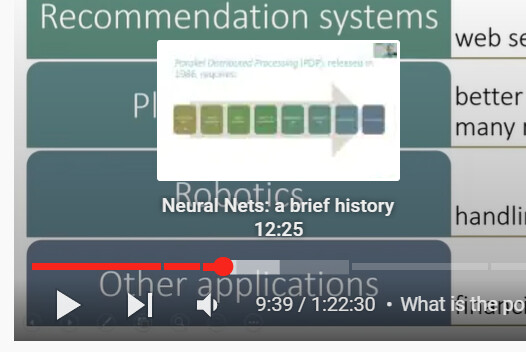 It also shows clickable links for each "chapter" in the description:

I'll add credits to the video description on YouTube for everyone that helps.