Hi everyone,
I am trying to build a simple classifier that's looking at ECG data and classifying them as normal vs. atrial fibrillation. Trying to implement this paper (https://www.ncbi.nlm.nih.gov/pubmed/29291535)
I first started by modifying the lesson 1, cat vs dog code to do the classification. However, I am having a really weird issue: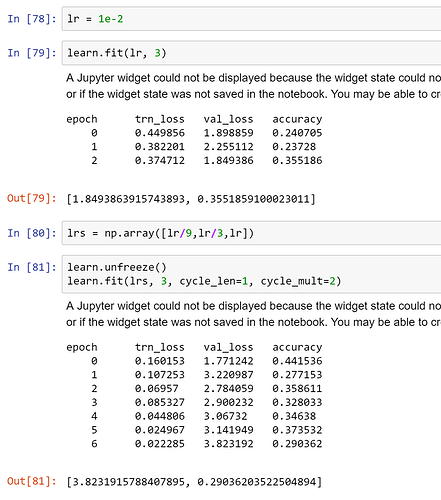 My accuracy is unstable and the validation loss jumps all over the place. The model is clearly overfitting. I have tried using weight decay (0.001,0.09) and higher drop out (0.6,0.8) to reduce this problem, but with no result. I think the fact that the validation loss comes down so low, is promising but how can I get it to generalize to the validation set?
I even used a simpler architecture, trying to replicate the one in the model and had horrible accuracy there. I have no idea what else to do, so any new ideas are appreciated.
Here is the code: