Following the first lesson i have attempted to build a classifier with two classes using the resnet18.
This is what i get after 5 epochs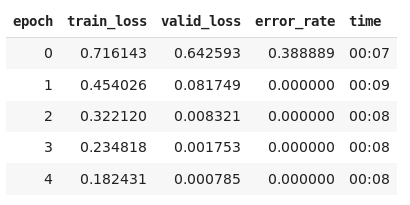 As you can see the training_loss is far greater than the valid_loss. This is same no matter how many epochs i run.
And this is what i get when i try to find learning rate.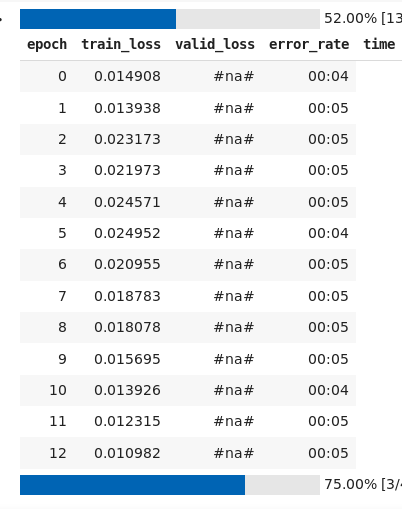 The learning rate curve

And when i unfreeze and try to fit using new learning rate from the curve the result is still the same


This keeps happening no matter how many times i run from start with my dataset . Despite the training_loss being grater than the valid_loss the model has predicted accurately with 99% confidence when tested with completely new images not included in the dataset.
It would be great if someone could explain me where i'm going wrongand how to fix it considering that i'm actually missing something.