[Giveaway + Interview]
My conversation with authors of the Practical Natural Language Processing book - all about the book, GPT-3 and Machine Learning/AI & NLP in the industry.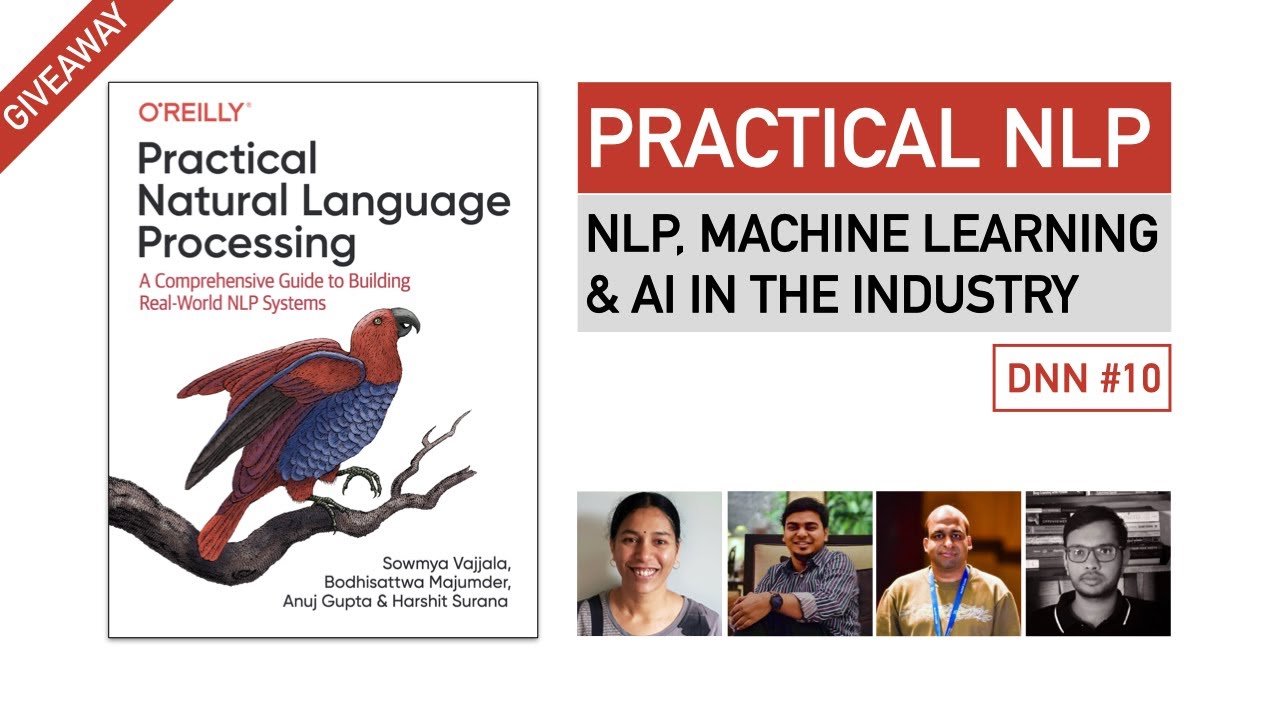 Giveaway information
Thanks to O'Reilly, we're giving away 5 copies of the book!
To participate, retweet & comment about your favourite part of the conversation.
More information & link to tweet -> here.
Overview
We talk about the key ideas behind the book - about how it bridges the gap between theory and building practical ML/NLP solutions, the inspiration behind writing the book, how it stands out, how it has been structured, who can benefit from it and lots more.
We also talk about the state of ML and NLP in general, about the many misconceptions and misinformed expectations that surround these fields in the context of the business of AI, and about how they've tried to incorporate this message in the book.
Podcast episode links:
Apple Podcasts: https://apple.co/3knyJFf
Spotify: https://spoti.fi/3c7XsL4
Google Podcasts: https://bit.ly/35GcGFR
Anchor: https://bit.ly/3mrrJJg
Thank you!