Hey i am trying to predict dataset similar to rossman data.
Dataset includes 5 fields and Billing quantity is my target.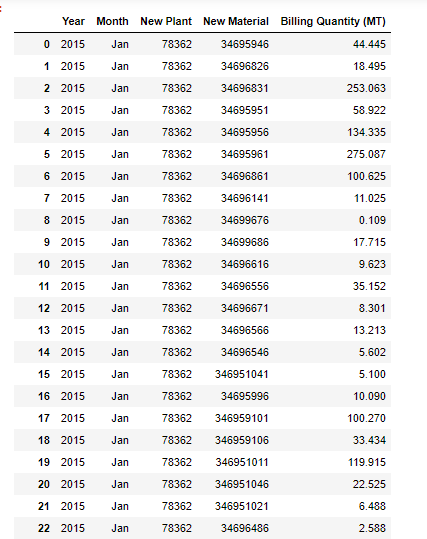 The dataset is of 3 years records containing 85 New materials sales at 81 different New Plants.
Datatypes of respective fields are:
Year int64
Month object
New Plant int64
New Material int64
Billing Quantity (MT) float64
dtype: object
I have attached the databunch code and I am getting error rate as Nan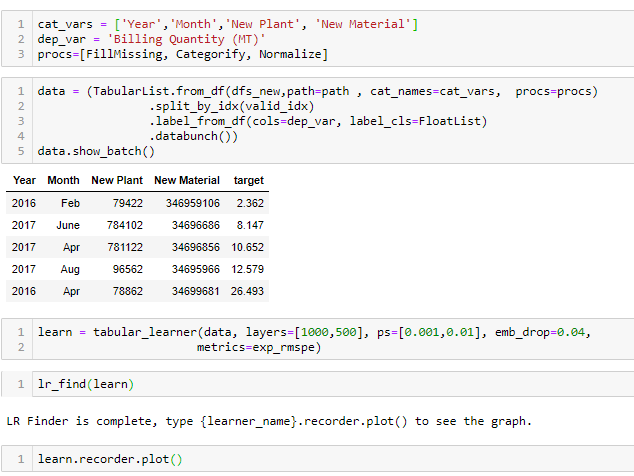 Please help me if you find what is wrong in the code. Thank you.