Hi,
I trained my tabular learner with a databunch like this :

Now when I call get_preds on my test set, the labels are all zeros. Also I'm positive they are not supposed to be zeros and my model has ~88% accuracy.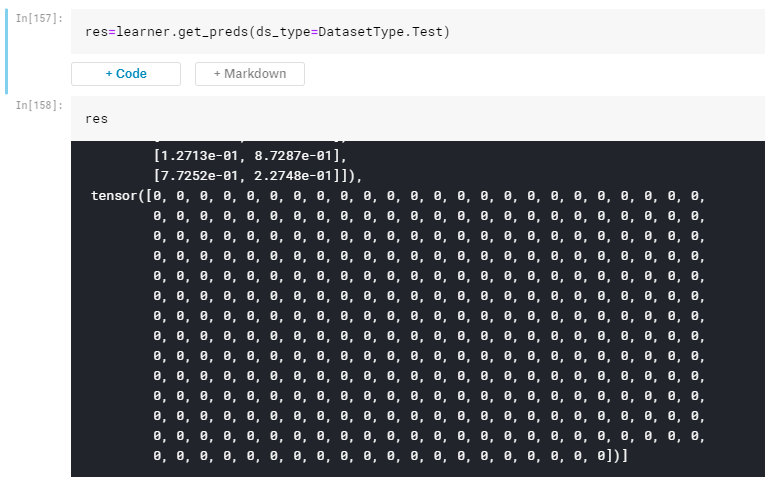 Note : My Databunch stuck a label on my test set by itself. Is that why it's not working?
Thanks a bunch (: