I am trying to get the GAN workbook from lesson 7 to work on a dataset I supplied. The challenge is that during training, the pictures generated are only of random noise, it does not improve at all. I am using about 244 pictures of desk chairs like this.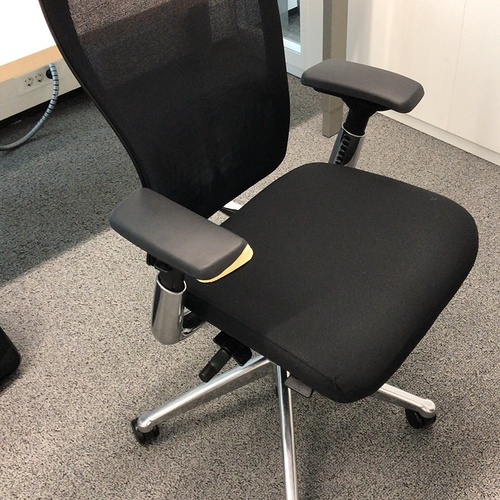 The only things I have changed in the workbook are the input directory, changed the split_by_none in to split_by_folder (i have a validation set of about 10 images)and the batch size to 20. This is the result if I train for a few epochs: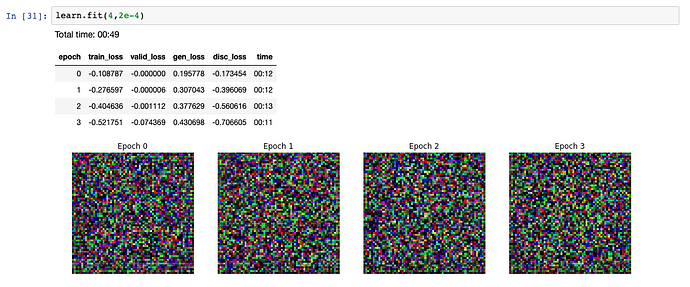 I have tried to train for longer, but all the losses only go up, while the pictures keep looking like random noise. Is there something I can do to get this to work? Or is my dataset simply too small?
As a sidenote, I have a bunch of pictures of assets around the office so if I get this to work I can post a cool GAN-generated coffeemachine.