I'm training the CycleGan from fastai Github on Colab.
I got this error while calling fit_one_cycle it if I use slice as max_lr parameter.
 cycle_gan = CycleGAN(3,3, gen_blocks=9)
 learn = Learner(data, cycle_gan, loss_func=CycleGanLoss(cycle_gan),
                 opt_func=partial(optim.Adam, betas=(0.5,0.99)),
                 callback_fns=[CycleGANTrainer] )

learn.fit_one_cycle(2, slice(1e-6,1e-4))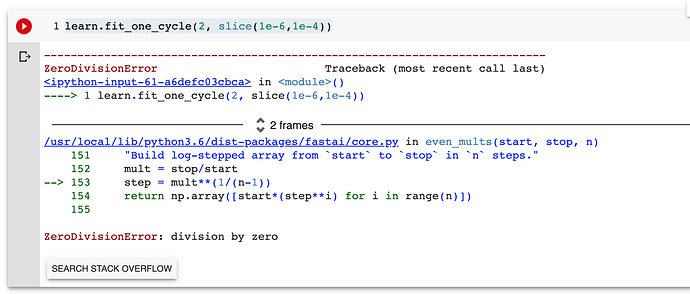 It works If I use it as a single value.
learn.fit_one_cycle(2, 1e-4)
What could be the problem?