Hi !
I cloned fastpages as a project page. (rakendd.github.io/blog)
This is working fine.
Now when I want to direct custom domain (rakend.in) to this page I am getting formatting issues.
This issue (formatting) looked exactly same like when I cloned fastpages to userpage instead of project page.
I did exactly how it need to be done in godaddy DNS MANAGEMENT.


Other things I made
Creating CNAME file with custom domain
Mentioning custom domain in project page settings
In settings>Github Pages> source tried both gh-pages branch and master branch.
Still no luck.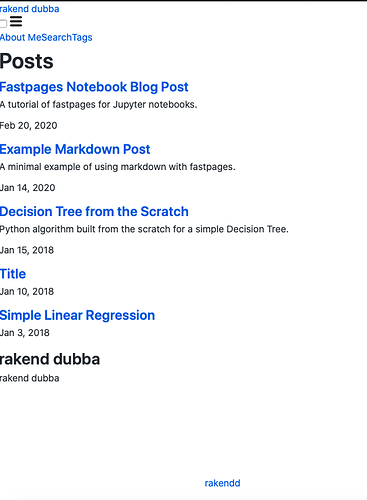 Can someone direct me if there is something I did wrong.
Thanks a million.