Hi everyone!
It just stumbled over the fastai-v2 notebook that shows how to do image segmentation with a Dynamic Unet and a resnet34 encoder on teh Camvid dataset.
Out of curiosity I tried to use different encoders than the pre-defined resnet34 ,like squeezenet, densnet and vgg that are built into fastai-v2 but all resulted in the same error: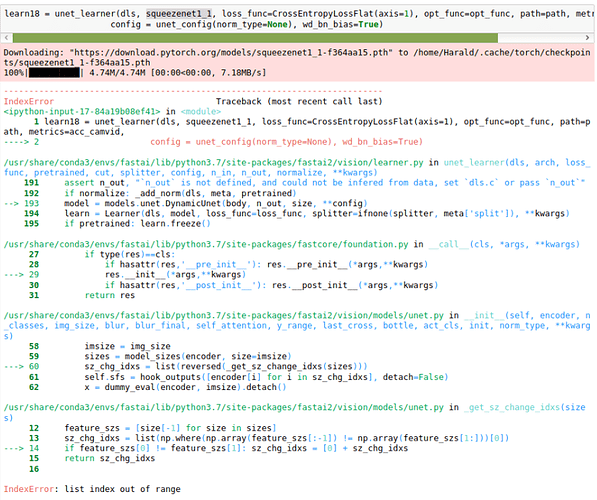 I know it is possible to do this in v1 with e.g. VGG (see kaggle kernel). Can anybody help?