I have asked this in other categories yesterday, but I think here maybe the more appropriate place.
I got NaN Loss when running through the example, in fastai/example/dogscats.ipynb.
I am running this with the Google Deep Learning Image with latest git pull, and I have checked the library is pulling from the directory (so it is the updated version instead of the pip one)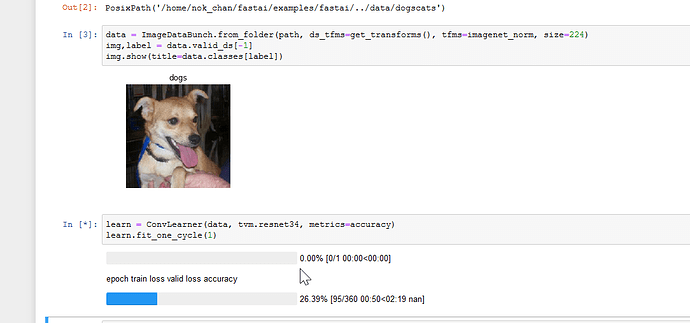 Please remove my previous blog if needed.