Hello,
I read that I don't need to install fastai when using google colab as google provides it through their cloud.
However, I am getting a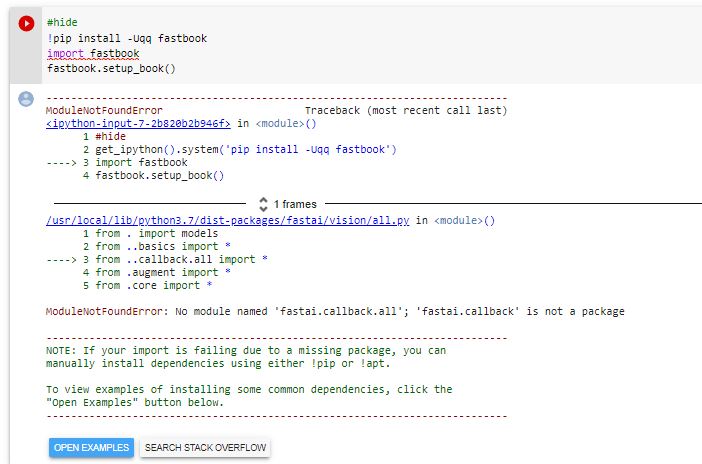 "ModuleNotFoundError: No module named fastai.callback.all'
I came across a few posts on this forum which suggest to "update" fastai library or include fastai.callback package into the notebook manually.
My Question : if fastai is automatically included /loaded by colab then why I need to update it to the lastest version or include the "callback" function manually.
Thanks,