Hello all,
This is my first post, and first experience with fastai, so please don't mind a silly question.
I am trying to train a latin dance style classifier based on images I extracted from a set of dance videos.
My basic approach is to train a pretrained resnet34 on images of 64x64,
save the weights, and load them into a new resnet34 model that is trained on the same training set but with images of size 212x212.
The first training stage (images 64x64) produces the following results

The second stage (212x212)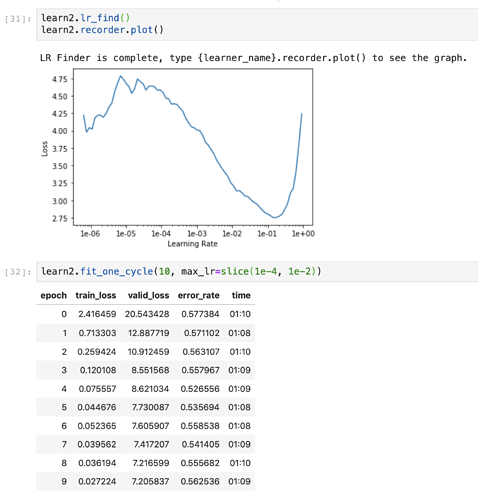 Maybe the problem is too difficult, but I would have expected the net to improve (reduce the error rate) during training.
Do I understand the situation correctly that the model seems to overfill very early, without learning to generalize (huge difference between the training and validation loss).
So the best thing I could do is provide more training data?
Any tipps or suggestions on how to improve the model?
thx,
Manuel