Hello everyone!
I am doing a kaggle competition now. In which, I have to classify the relation of two Images. So input will be two images for each sample.
For that, I have made a model by nn.Sequential(…) which is taking 2 inputs and giving output as needed.
But the problem is that whenever it is just predicting for any input without updating the waits(Like in learn.get_preds() or when it predicts the outputs for validation set while running learn.fit_one_cycle() ), all the outputs are same. But for the training inputs, it gives the outputs properly!
I have checked it by printing the output of the forward method of my model. And below is the screenshot of that.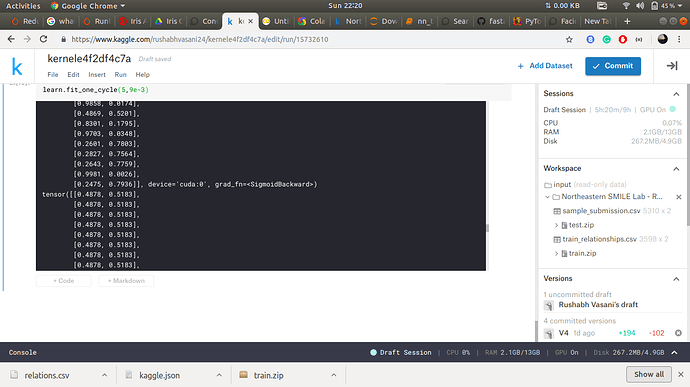 The upperside outputs are the outputs of my training set and the others, which are all the same are the outputs of the validation set.
It will be really great if someone could help me.
Thank you!