Hi All,
I tried to generate Face sketch with Super resolution, Self attention and GAN. Here are some of the results that I got,Please have a look.
Thank you @jeremy for the wonderful course.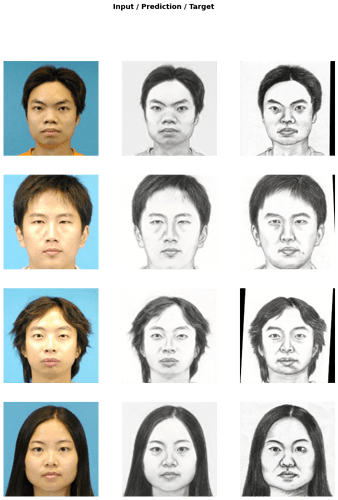 Can somebody help me with exporting GAN model, I'm very new to coding so if you could share Github repo it woud be nice.
Thanks!
Vijish!