Hi there,
I am running a standard image classifier with an f1 measure. I am not seeing an improvement to my f1 score
Here is my measure:
def f1(preds, targs):
     preds = np.argmax(preds, 1)
     targs = np.argmax(targs, 1)
     return sklearn.metrics.f1_score(targs, preds, average='micro') 

My classifier:
arch = resnet34
sz = 224

def get_data(sz):
    tfms = tfms_from_model(arch, sz, aug_tfms=transforms_side_on, max_zoom=1.05)
    return ImageClassifierData.from_csv('/home/paperspace/images', 'train_images', label_csv, tfms=tfms,
                        val_idxs=get_cv_idxs(images_count), suffix='.jpeg', test_name='test_images')

learn = ConvLearner.pretrained(arch, get_data(sz), precompute=True, metrics=[ f1 ])

Here is some output: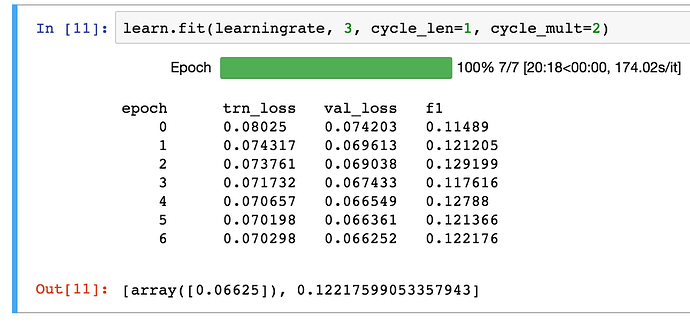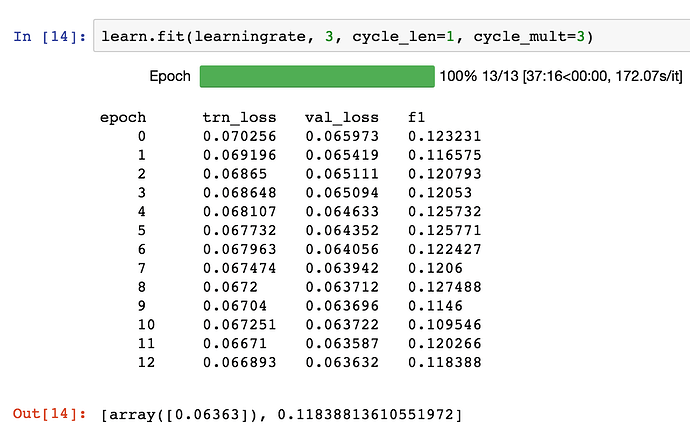 What could I do differently?
Thanks.