This new paper from Google seems really interesting in terms of performance vs # of parameters for CNNs. They achieve that by basically balancing the width, depth and size of the input image of the CNN while scaling it.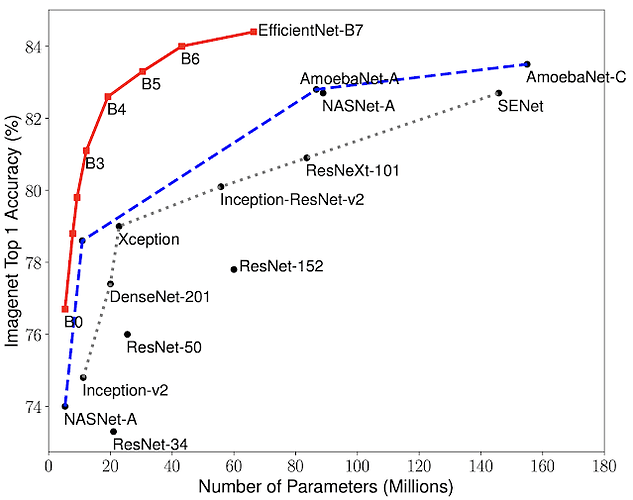 The performance difference seems so big that this would seem something interesting to integrate in fastai eventually.
Jeremy focus a lot on super-convergence in his courses (with good reason) and this seems totally inline with this philosophy of faster training, better performance.