Hello,
I am currently investigating the concept of progressive resizing. I have trained the Oxford Pets dataset with different image sizes and examined the training duration per epoch. In the process I have obtained an interesting curve progression: Whereby the training duration for a certain point in time fell with increasing image size. I repeated the experiment and got the same result several times.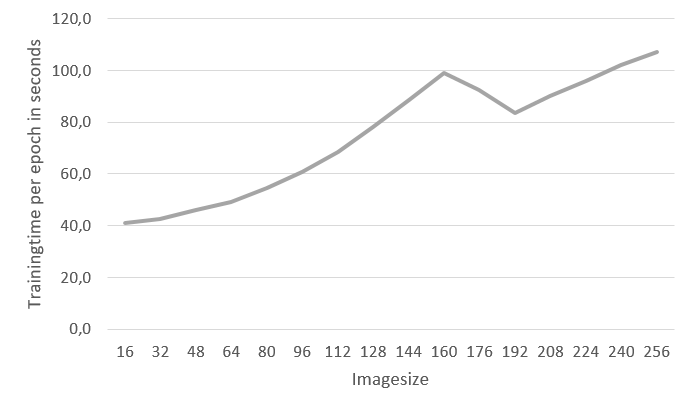 It is also interesting that if I preprocess the whole data set to a uniform image size of 256x256 pixels, this effect already appears at a size of 128 pixels.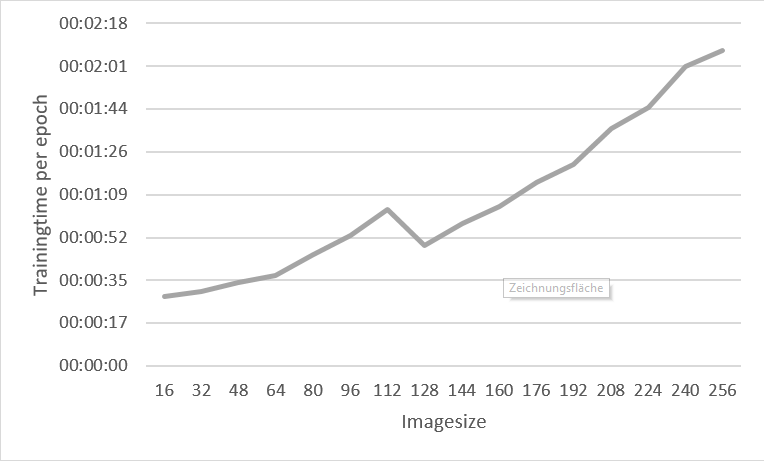 Can anyone tell me why? Is it possibly related to the time it takes to resize the images?