Hi everyone. I am trying to run the code of this GitHub project retina-unet on the DRIVE: Digital Retinal Image for Vessel Extractor. In the project, they gave the structure of the dataset as given below.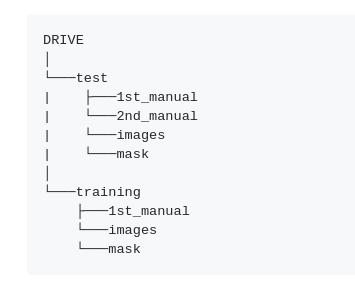 .
But once I download the dataset I don't have '1st_manual' and '2nd_manual' folders.
How can I get those folders missing data?
Thanks in advance.