I am trying to understand the logic behind choosing learning rates for the given lr_find plot.Apparently choosing the slicing range around 1e-01 (corresponding to the lowest loss) blows the validation loss out of proportions, while slice(1e-06,1e-04) has high losses but works just fine.
I was under the notion that we choose the range where the loss is the lowest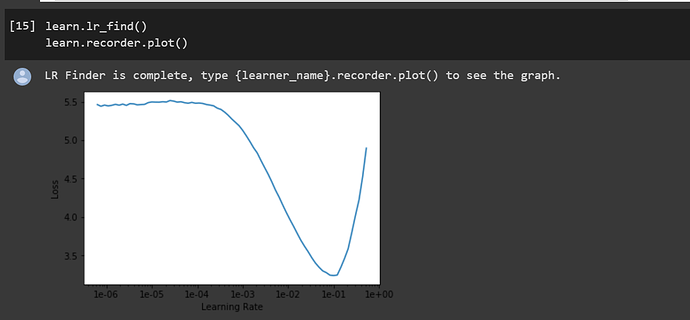 Now, I do understand that slicing range around 1e-01 is a very high range and the exploding validation losses is something that is accepted…but then how do i use this curve(loss vs. lr)?Is it that we choose a range that has a more or less stable loss(in spite of being high)? if so then why?