Hey guys, I always had a tough time deploying my model using Flask + Gunicorn +Nginx. It requires a lot of setup time and configuration. Furthermore, inferring the model with Flask is slow and requires custom code for caching and batching. Scaling in multiple machines using Flask also causes many complications. To address these issues, I'm working on Panini.
https://panini.ai/ can deploy PyTorch models into Kubernetes production within a few clicks and make your model production ready with real-world traffic and very low latency. Once deployed in Panini's server, it will provide you with an API key to infer the model. Panini query engine is developed in C++, which provides very low latency during model inference and Kubernetes cluster is being used to store the model so, it is scalable to multiple nodes. Panini also takes care of caching and batching inputs during model inference.
This is the internal architecture, once your model is deployed: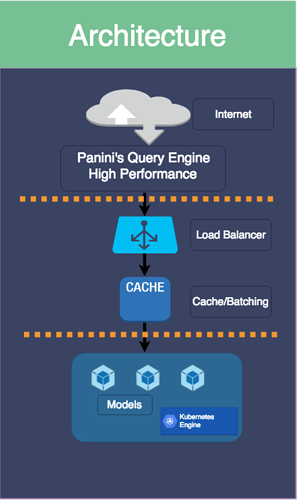 Here is a medium post to get started: https://towardsdatascience.com/deploy-ml-dl-models-to-production-via-panini-3e0a6e9ef14
Let me know if you guys find this helpful. If you're having a hard time deploying your model, email me.