I just published the "Deep Learning Framework Power Scores 2018: Which deep learning frameworks are tops in usage, interest, and popularity?" in Towards Data Science.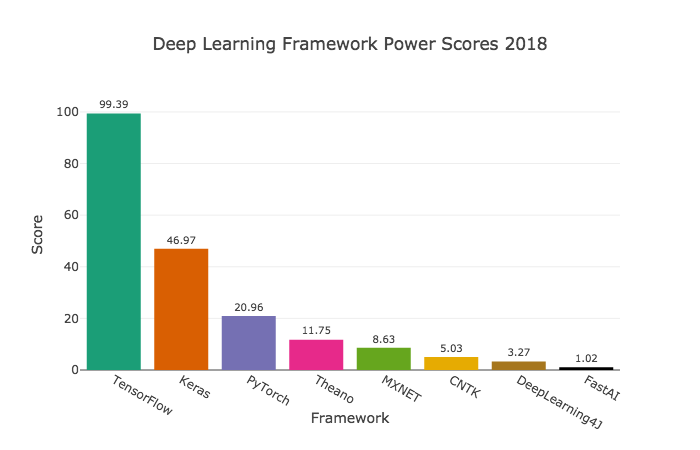 I've been studying deep learning frameworks and was trying to decide which one to learn next. I couldn't find a good analysis of which ones were most used and most popular, so I gathered a bunch of data and made my own scoring system.
The FastAI framework is new and not very in demand, but I included it because I think it's likely to become much more popular.
What do you think? I'd appreciate any feedback, especially on the scoring metrics.