Hi All,
I'm trying to figure out what to do with a learn.recorder.plot() that looks like this:
I see that in Jeremy's lecture notes he has a (somewhat) similar graph and selects the area in which it's flat, but my graph doesn't drop like his at the 1e-06.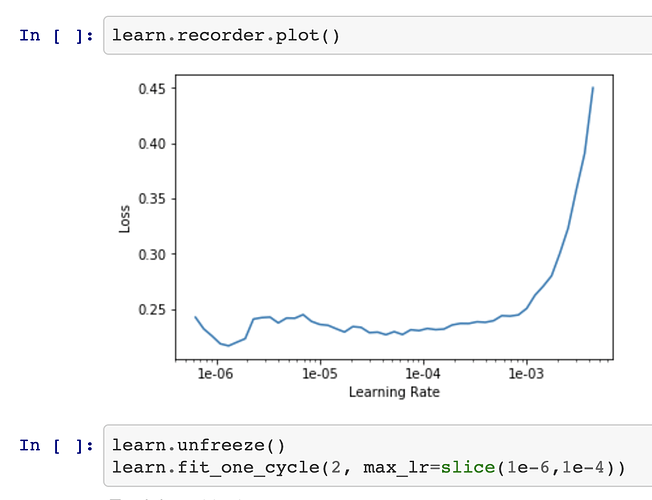 I'm wondering if I need to tell it to start with an even lower learning rate? Any suggests/help would be appreciated. Thanks!