I was wondering what is the best approach to dealing with uncertainty when giving predictions, specifically to combat the issue of out-of-class samples.
In the example of the bear classifier (https://fastai-v3.onrender.com/), if I give it a nonsensical sample image (like a desk), it will still predict that it's a type of bear.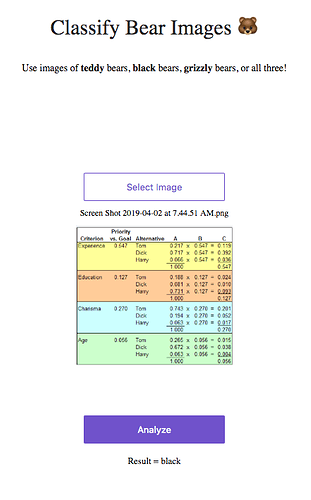 I was thinking you could add another class called 'not bear' or 'unknown' which is trained on a bunch of random images that don't have bears in them. Or use the prediction output probability, where if none of the probabilities are above 95% then output 'unknown'.
Are these valid approaches or are there better ones to consider?