i am trying to do image classification with full Mnist data set.
i created a data block:
mnist = DataBlock(blocks = (ImageBlock(cls=PILImageBW), CategoryBlock),
get_items = get_image_files,
splitter = GrandparentSplitter(),
get_y = parent_label)
when i try and make a data loader:
dls = mnist.dataloaders(path)
i get a IndexError: list index out of range
then i checked mnist.summary(path) to check the what went wrong! There are 70000 items but the size of the two datasets are shown as zero
What am i doing wrong because it works for the mnist_sample only containing 3s & 7s .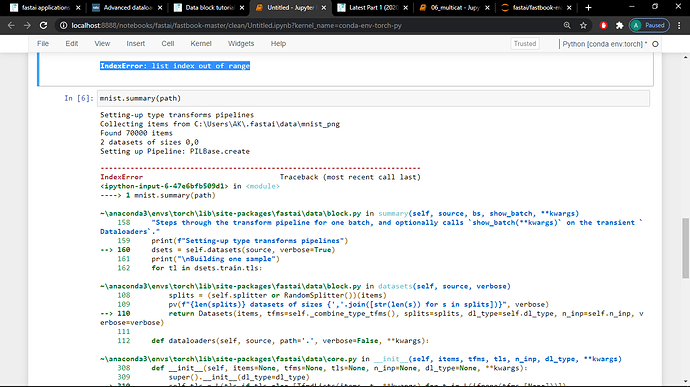 this is the complete error message