A paper from last month introduces CutMix, which they show superior performance vs Mixup and Cutout on a variety of datasets including Imagenet.
Cutmix = combininig two images but instead of overlaying based on opacity (mixup), they simply create a photo from two rectangles that are subsets of the original photos.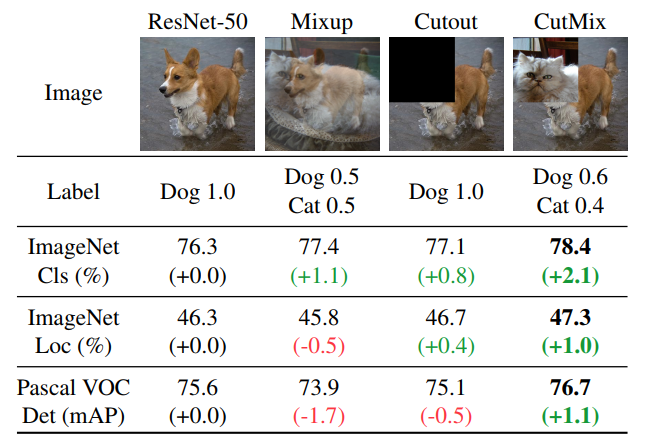 github repo:

From the paper at least, CutMix outperforms Mixup across the board.
Thoughts?