Hello all, let me first say that i am new to the forums and to fast.ai/python in general, so if this topic belongs to another part of the forum, please feel free to tell me.
I am trying to make CV work, but the results are kind of odd. The final predictions (= probabilty values for target class == 1) seem fine for the first fold only. For all the other folds however, the probabilities are getting close to 100% for each item in the test set (which cannot possibly be true, as the probabilities should be very small).
My CV-loop looks like this:

And the result is this: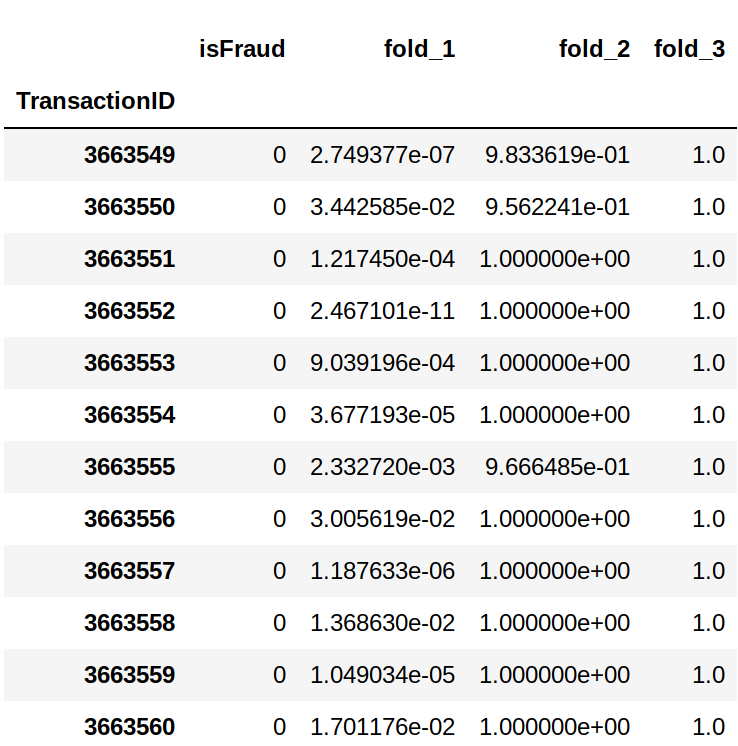 I know i am making a stupid mistake somewhere in the loop, but can't seem to figure it out. I experimented with it almost the entire day but can't get it working.
I would really appreciate if someone could help me out and point me to my mistake.
Regards,
Michael.