After doing lesson 1, I wanted to try it on my own dataset. I tried it with around 160k labelled images I have from work. The images are around 1440x1080 pixels on disk (sometime larger sometime smaller)…
It is training, but rather slowly. CPU seems to be my bottleneck even though torch.cuda.is_available() returns true. So I assume that pytorch is using my GPU. I am on windows. The CPU is at 100% and the GPU is barely used: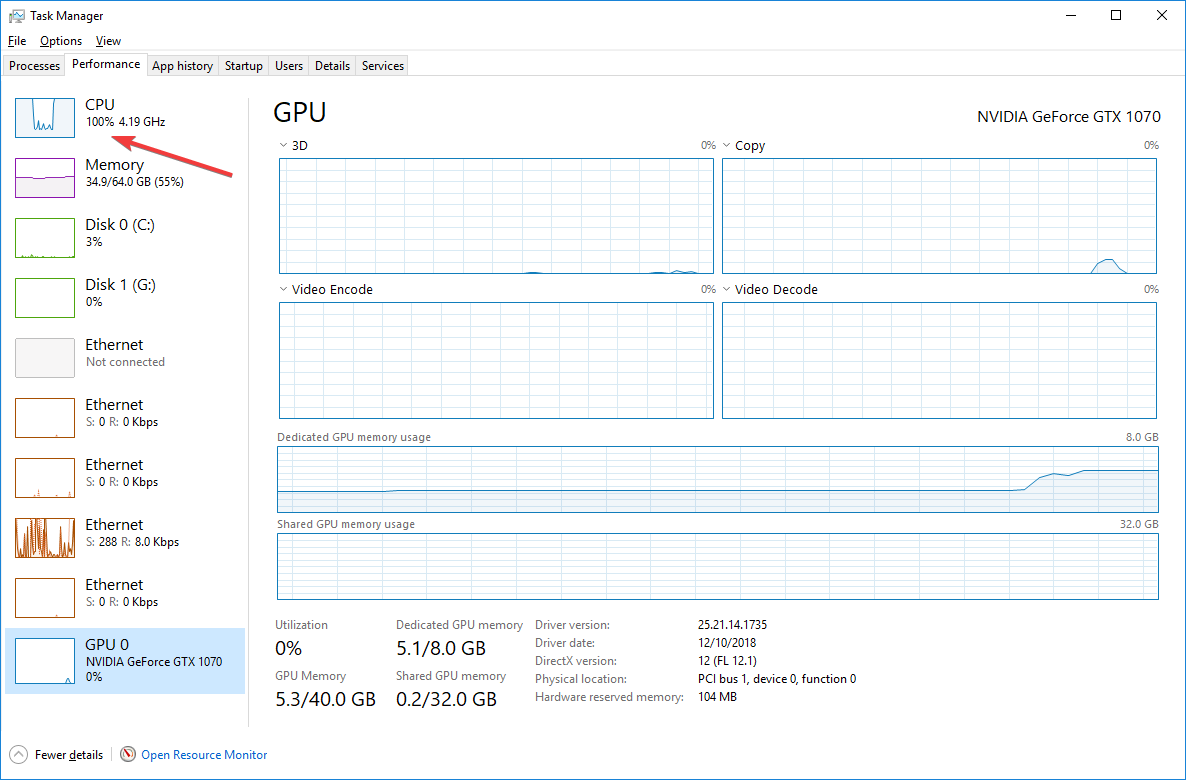 I was wondering if there's anything I can do to speed training? Maybe pre-process my images on disk in some way before training?
Any help would be welcome,
Thanks,