Lesson 13 Convolutions contains this def:
and the subsequent use: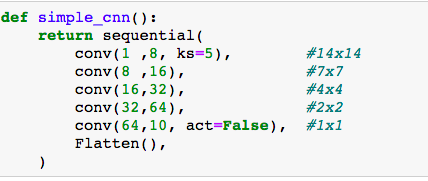 I have looked for docs and examples that would enlighten me as to how the ni and nf are determined, but couldn't find one.
Docs mention of inputs and outputs and channels, but these terms are so commonly used for a wide variety of items, that it's hard to figure out what they pertain to with regards to this conv2d doc.
I would appreciate if somebody can give a simple explanation, especially on nf.
Thank you!
Maria