Hi Everyone!!
I just got access and came across this interesting tool. It can be used to run and share Jupyter notebooks without installing Python.
Tried Running Sample Keras - CNN on CIFAR10 : Takes 6 to 10 mins for 1 epoch ( CPU Only instance
)
BTW its free.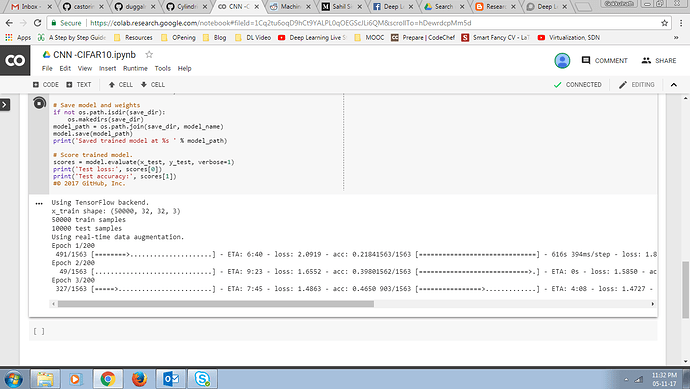 Guess it can be used for initial prototyping.
Link: https://g.co/colab
Regards,
Gokkul