Hello,
I'm trying to train a convolutional network with large amount of classes (up to 30 000 classes) with resnet34.
My dataset consist of one image per class (and a few extra images for validation).
The learning goes quite well for about 200 classes, but I get strange graph from the recorder for larger sets. The train loss drops very fast at the start of the epoch and then it grows back. The result is a saw-tooth graph.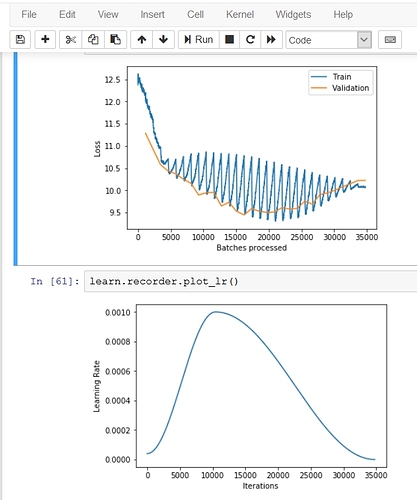 Why is this happening?
And the second question - is there any practical limit of classes amount for the specific network architecture?