Thought this might be useful to some of you here who like me only have a small local GPU and rely on cloud GPUs for larger training runs!
I created a page that compares Cloud GPU Services. You can look for specific GPU models, pricing (static at the moment but hoping to make this dynamic soon), and features like notebooks/SSH/data persistence. It also lists the amount available in free credits for each service, and some of the links have custom discount codes to get additional free credits.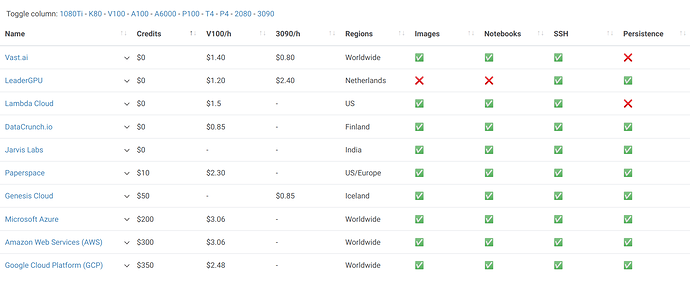 Hope it's useful, let me know what you think!