Hi
I have a dataset which contains puchasing data. It looks similar to this: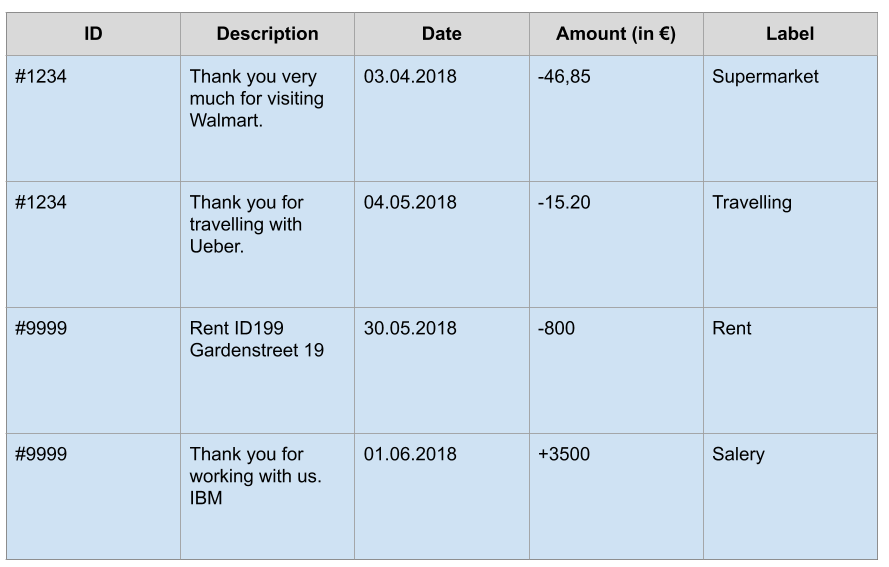 I have several features. The most important features are shown in the figure.
My question:
What would be the best way, to find the correct label? It is a multi-class categorization problem (~40 different labels).
Challenge:
The feature "Description" can be written in so many different ways. The sign of "Amount" and the "Date" can be a good indicator, whether this transaction is a salary or a purchase.
How would you tackle this problem? Do you have any good links? Is there a similar problem that was solved using fastai library?
In the "Description" we have a lot of text information. Do we need NLP text classification here? If yes, how can we also additionally consider the other features like "Date" and "Amount"? Otherwise we lose information.
Thank you very much!