I'm using a set of images that have different dimensions. When defining an architecture from scratch (i.e. not fine-tuning), I need to choose the input dimensions. How can I decide which image dimensions to use for the input dimensions?
I'm asking with respect to the first part of Jeremy's general method for deep learning:
"1. Use intuition. 2. Experiment."
I'd like to improve my intuition / reasoning for this question.
Here's a histogram of the max image dimension of the images I'm using: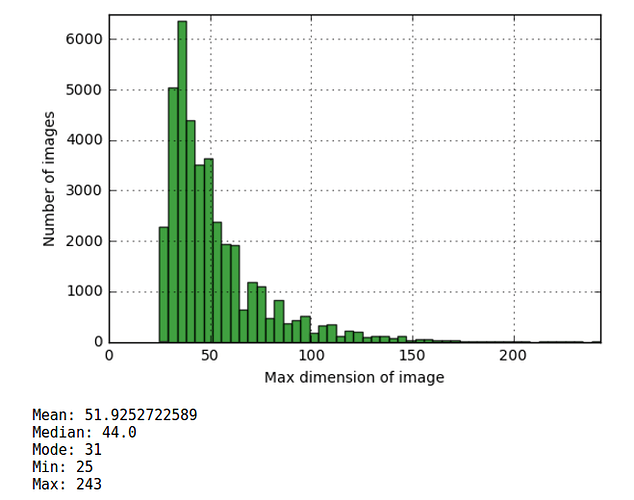 My current intuition says:
Min feels like too much information would be lost
Max seems good, but maybe that much padding would decrease performance
Median and mode seem like a way to overfit
Mean also seems like a way to overfit, although I'd be surprised if it were as bad as median and mode
(the above thoughts weren't based on experiments)
My current conclusion:
My operational conclusion:
Does anyone have any thoughts or tips on choosing input dimensions?