I am trying to make a binary classification for a dataset of >100,000 chest xrays.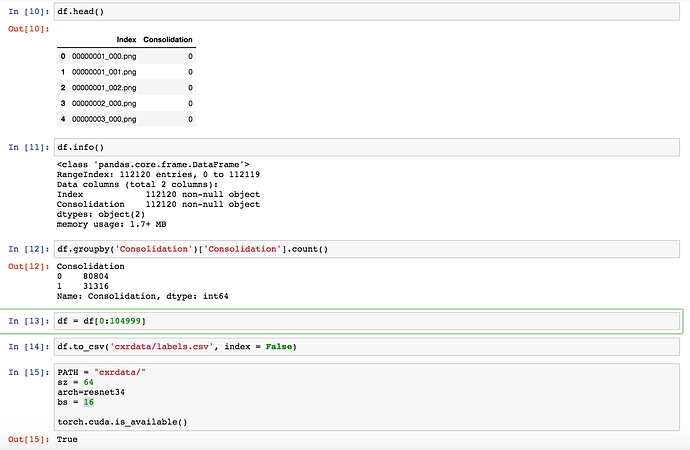 I started off modifying the dataframe so it's just the index and whether the xray contains consolidation (fluid in the lungs). And then removed the last 7000 rows from the df to use as my test set.
I ended up with around 30000 images that had consolidation and 80000 that didn't have. (72% without)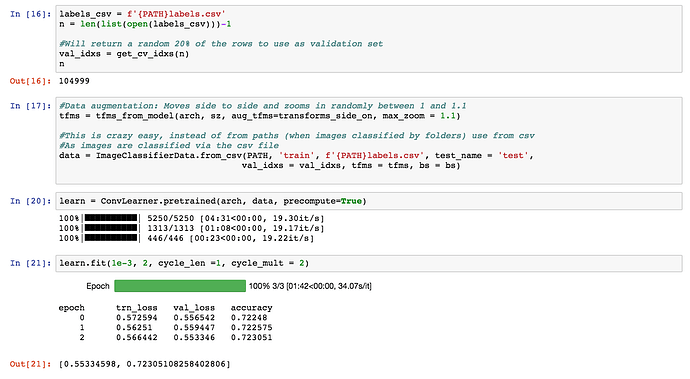 When I run learn.fit it's giving me an accuracy of 0.72, essentially exactly the accuracy you'd get if you predicted every image as not having consolidation.
From searching the forum I've tried:
making sure training data is randomized with shuffle = True
reducing the learning rate
unfreezing
having a 50/50 split between consolidation and no consolidation (ended up with a 0.5 accuracy)
I hope I've explained that sufficiently, my understanding of what I'm doing is somewhat tenuous at the moment!
Can anyone help me understand what I'm doing wrong?
Thanks!