I am following the basic formula of the dog breeds example to test a bunch of models on a large dataset I generated. Because I generated the dataset myself, I do have groundtruth labels for the test set.
I am wondering what the most idiosyncratic method of calculating accuracy on the test set would be, according to the fastai framework.
What I've done is to merge a 'testlabels.csv' with a dataframe made from the probs output from the test dataloader and then calculate accuracy by comparing columns in the merged dataframe, but I reckon there's probably a more elegant way of doing this.
Here's what I've done so far: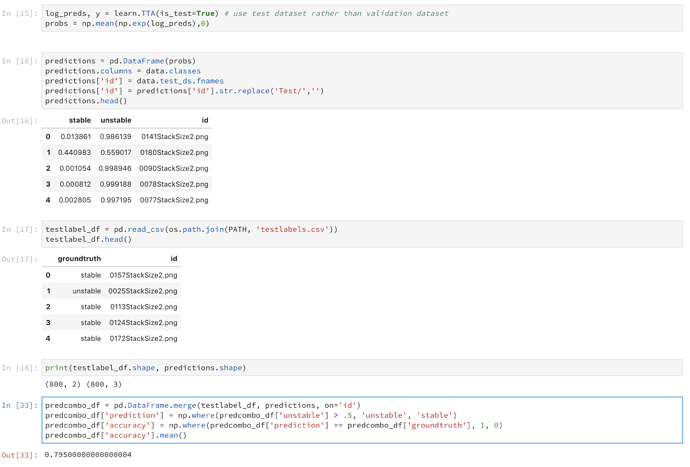 Any suggestions would be much appreciated!