Hi there! Maybe someone can help me with this problem:
I want to dive into CNN activation visualizations, eg GradCam. I tried to code along lesson 6 of fastai v3 part 1, and I tried to use the code from @quan.tran
However, I always get the following error (fastai 1.0.60, torch1.4.0)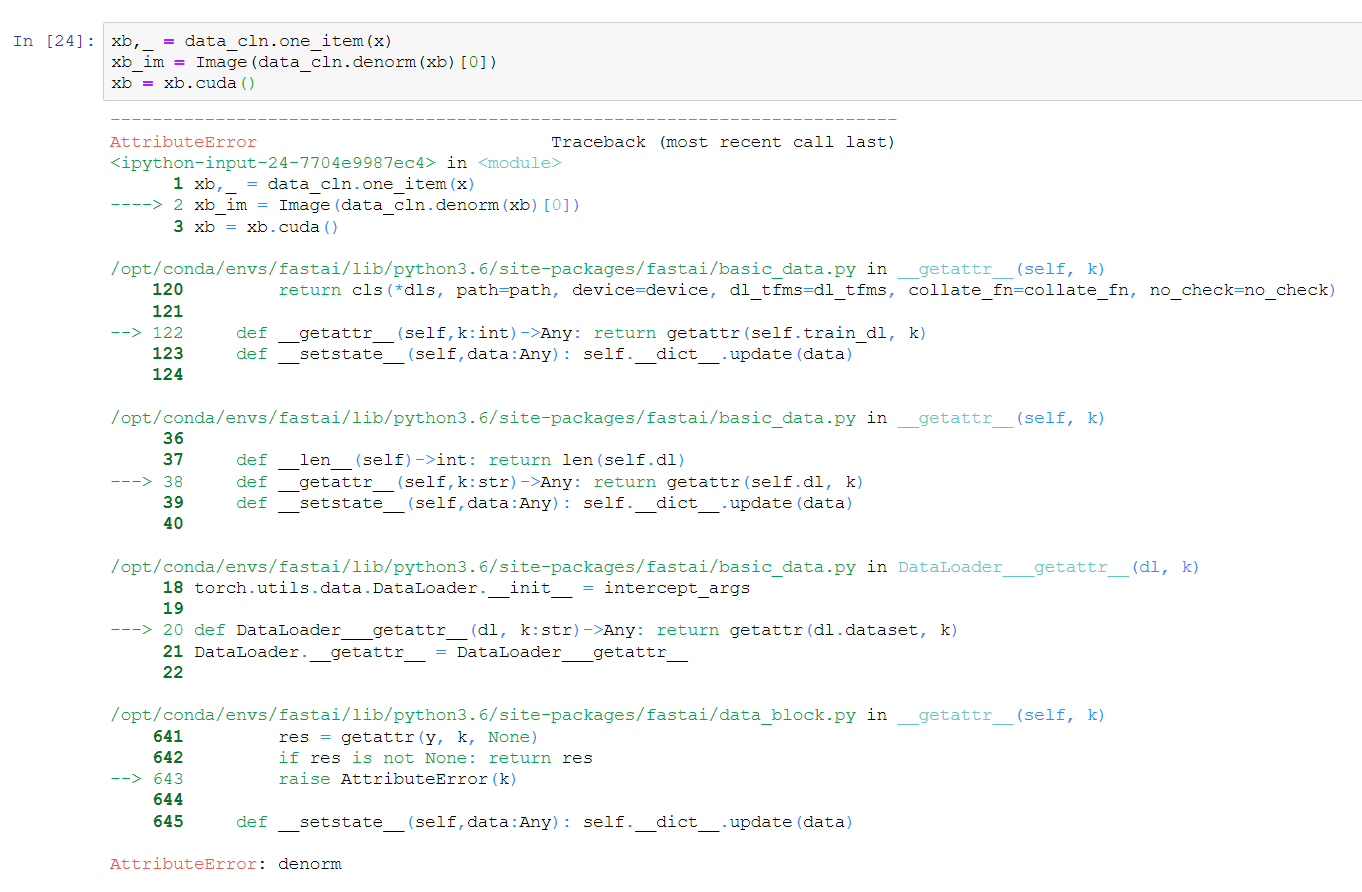 I checked the internal fastai method for gradcam, and it doesn't seem to use denorm:
xb,_ = self.data.one_item(im, detach=False, denorm=False)
However, I didn't get this to run with my own or Quan's method.
Any help is appreciated, total beginner here
Thank you!
Johannes