Just for a bit fun I'd thought I'd post one of the more interesting pictures I generated with style transfer. Would be good to see some other methodologies and examples.
The animal in the image below is easy, but can you guess the artist?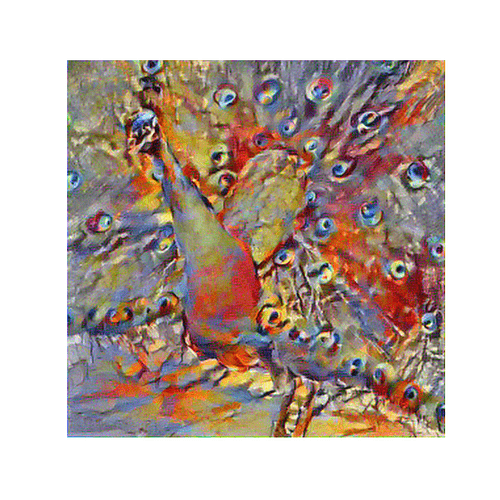 The image above was generated using a 'reality scalar' of 10e6 instead of 1e6
The artist may be a bit easier in the image below, using 5e5 for the scalar.
(Artist painting is Kandinsky's Composistion VII)