I'm trying to understand how a learned filter is 'applied' to a tiny subset of an image. I was referring to one of the readings for this week and specifically looking at the following image: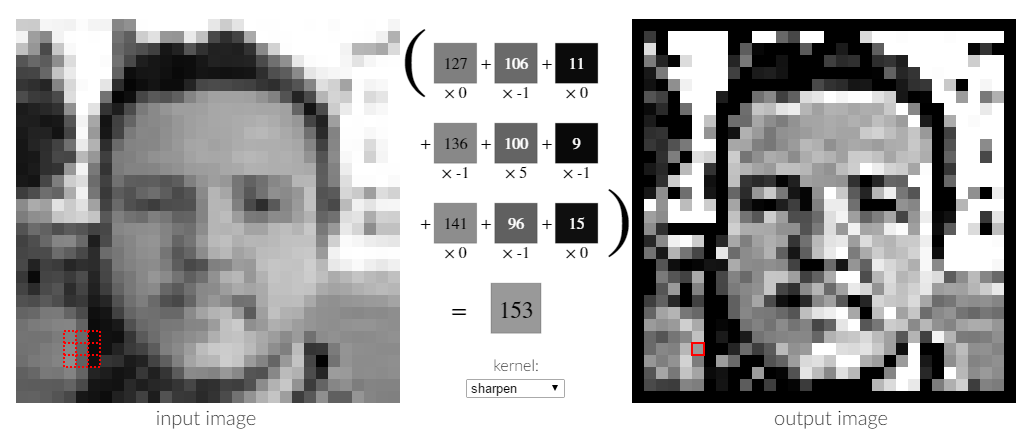 We start with a 3x3 image on the LHS and 'apply' a 3x3 filter on this image. Initially my thought process was that the 3x3 image would be multiplied (matrix multiplication) by the 3x3 filter, resulting in another 3x3 matrix. But looking at this image, we can clearly see that proper matrix multiplication isn't happening at all. It seems like a piece-wise multiplication where corresponding elements of the 2 matrices are multiplied and then they're all summed together.
My question is why is this happening? Is there a more intuitive way to understand why this is taking place?