Let's say I want to do a denoising autoencoder in fastai v2, I want to add random noise to my input, but I don't want it applied to my target. I thought the transforms would be the best place to add that:
class AddNoiseTransform(Transform):
    "Add noise to image"
    order = 11
    def __init__(self, noise_factor=0.3): store_attr(self, 'noise_factor')
    def encodes(self, o:TensorImage): return o + (self.noise_factor * torch.randn(*o.shape).to(o.device))

mnist = DataBlock(blocks=(ImageBlock(cls=PILImageBW), ImageBlock(cls=PILImageBW)), 
                 get_items=get_image_files,
                 splitter=RandomSplitter(),
                 batch_tfms=[AddNoiseTransform])

But then when I do show_batch() on my DataSets, I see the transform applied to both input and target: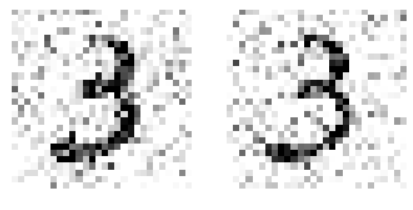 I could create a subclass of TensorImage to represent my target so that my transform is not applied to it… But there must be a better way? How can I apply a transform only to the input, not the target?