So I've trained a language model on a subset of Stackoverflow questions. The language model trained amazingly well; I got it up to ~68% accuracy and the questions it generates are pretty good! (You can see some of the questions it generated on this site I'm working on).
Now I'm trying to use that language model to create a regression model (or classifier; I've tried both) that can predict how many views and votes a question will get.
It's failing miserably. The scatterplot of actuals to predictions looks like random noise.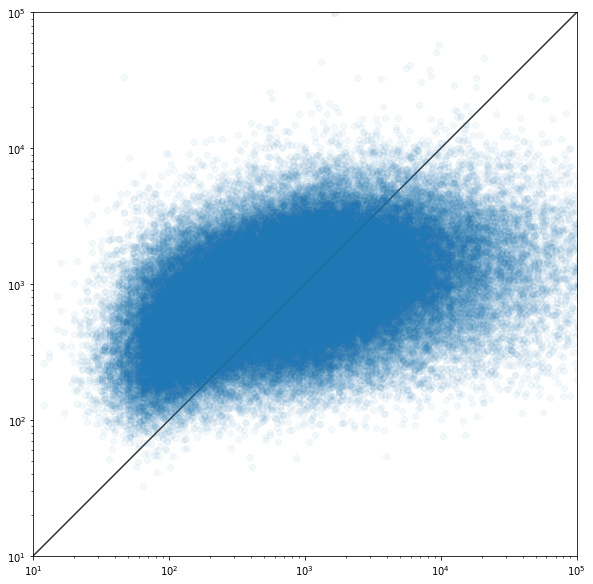 I've tried everything I can think of including:
Binning and doing a classification instead of a regression,
Transforming inputs in a few different ways (taking the log, clipping, etc)
Normalization (both before and after data transformation)
Playing with dropout
Messing with momentum
Adjusting batch size
Using much more data to train on (left it going over the weekend)
Using a variety of learning rates
Using the wt103 weights instead of my language model
Nothing seems to give me anything that looks better than random noise… and my validation loss stayed about the same even when I tried to blow up the model by using a learning rate of 100.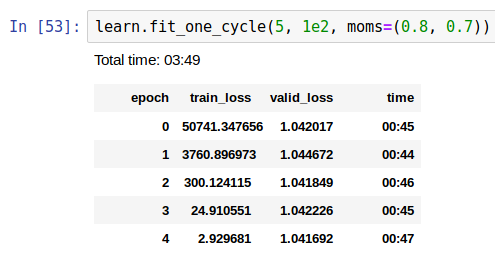 How do I know that I'm fighting a losing battle? Is it possible that Stackoverflow upvotes and pageviews just aren't at all correlated with the content of the questions?
Or is there anything else I can try?
Edit: In writing this question it occurred to me that it might be a good idea to test what would happen if I randomly shuffled the label values and see what happens when I try to train the model… and the results look pretty much the same as with the actual data.
So now my question is: how can I tell if my data is actually not at all correlated or if I'm messing up the encoding somehow?