I don't know the meaning of uploading a failed example. I guess it means I need to learn more to find a way to solve this problem.
Anyway, I am here to share my failed project. I used the lesson 7 to try it.
I guess I should not use image-net stats for Japanese animation images.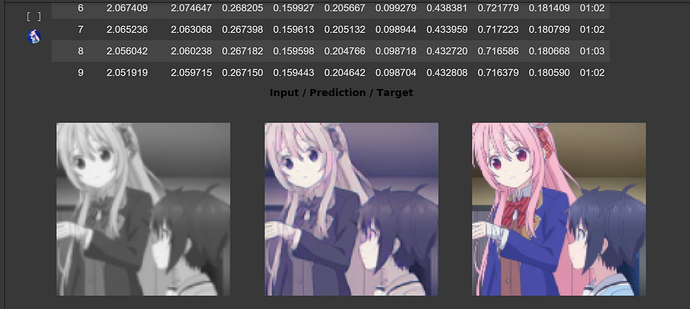 Colab
I used lesson7 to recolor the cat from real image, and it worked, but the problem is just the eyes of cat became green. However, I do not know why it does not work on Japanese animation.
dataset
export.pkl