I'm trying to train a model to recognize chess positions from images like this.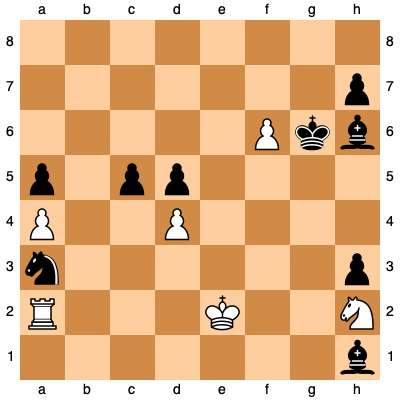 One way would be to use computer vision to slice the board into 64 squares and do vanilla image recognition on each square. This makes a lot of sense, but I'm curious if I can get a model to work on the whole board.
In order to do this, each board will need to have 64 labels (one for each square). This is different from the usual Multi-label Classification, because it's not using the same output layer and thresholding at a certain value, it's actually using a much bigger output layer. In this case, the square recognizer would have an output layer of length 13 (6 white pieces, 6 black pieces, empty) whereas the board recognizer would have length of 13 x 64.
Is there a way I can set this up in fastai? Or is the whole idea too stupid to contemplate and I should just slice it into 64 squares?