Hi!
I just 'fit one cycle' of part 1, and frankly it was overwhelming, but I'm doing my best to follow along.
I usually like to make mind-maps to have a solid idea of what I learn. Here's one I made for this course.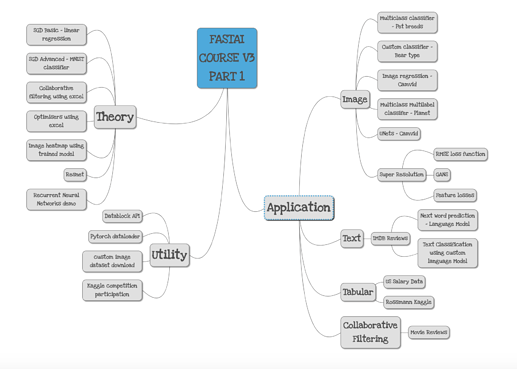 If you've gone through the course, could you look at it and make suggestions for additions/deletions?