Hi,
Being frustrated by Voila not working on Google Colab (I'm not able to proceed with the instructions related to app deployment via Voila/Binder, as given in Lesson 2), I'm trying to run course notebooks on my machine (mac).
After installing Anaconda, as well as Fastai (by using conda install -c fastai -c pytorch -c anaconda fastai gh anaconda) and trying to run the very first cell with fastbook setup I'm getting the following cryptic message(s): "AttributeError: 'str' object has no attribute 'stored_args'"
I'm attaching the screenshot.
Asking Fastai community for help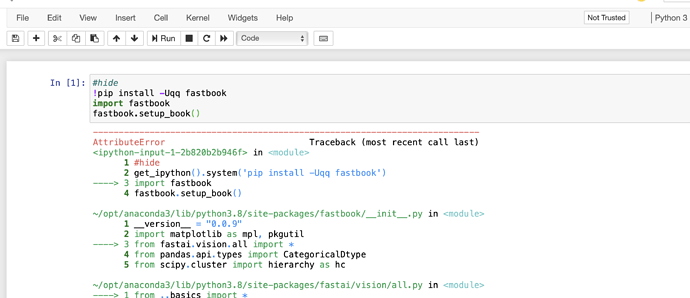 Thanks!