I'm having a strange behavior when attempting to deploy a private copy of the nbdev-cards tutorial to github. On the actions page I see the following result:


And when I inspect the log for the failed action it contains the following: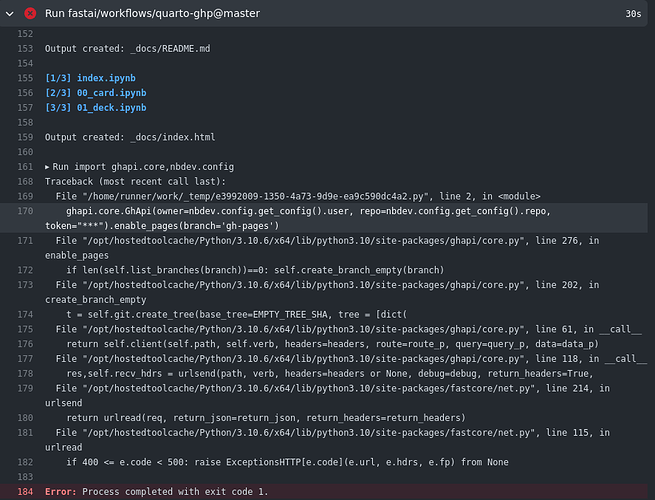 I don't know how to interpret this.
The local copy of the tutorial folder works fine with nbdev_preview.
Any insight would be appreciated!