Hi there,
I am at workbook lesson 2, wich contains the task:


I saw that the Bing image search is not always very handy.
This site
explains to get images from "Google images". I tried this on my pc and ran code in java to download urls. The download looks completed but I don't know where I can find these urls. Anywhere on my local pc?

I also tried
these alternative methods
but none of them worked: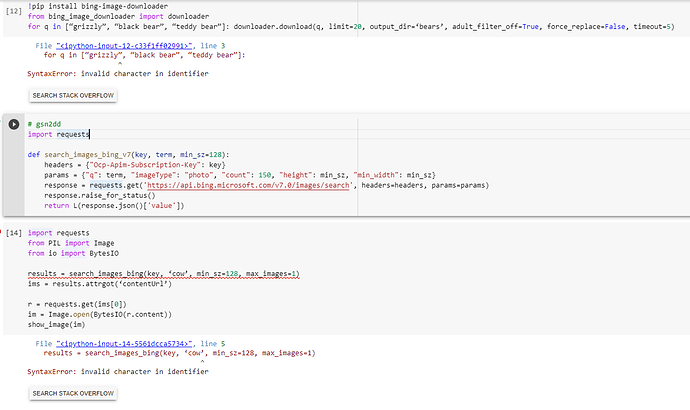 Sorry for the messy code, hope that somebody can give me some tips how to obtain the images. Thanks! Jorrit