Hello Community,
I have been thinking about how to make it easier for the community to get involved in the development of fastpages, to that end I have created a bunch of open issues of problems we would love to tackle (feel free to discuss more here). Issues that I think are good for people getting acquainted to the project have been labeled as "Good First Issues" . I have included resources in each issue on how to get started or solve the problem.
You can see all of the issues here: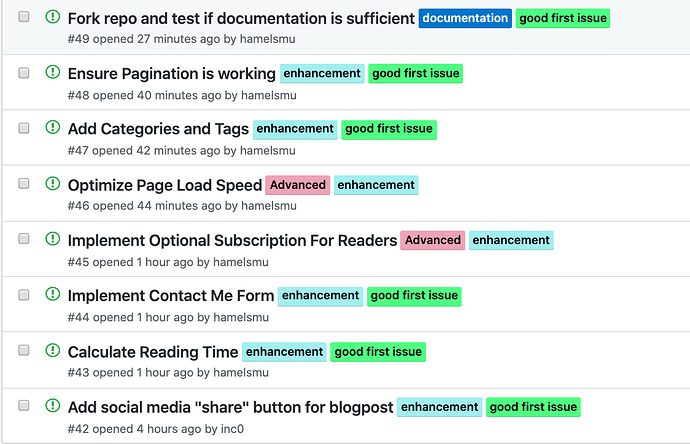 If someone wants to take on an issue, I recommend discussing here and then assigning that issue to yourself so that we know you are trying to work on that. Thank you!