I am currently on Lesson 2 of Deep learning for coders(2020). Upon running the verify_images function, as stated in the lesson's notebook:

I get a BrokenProcessPool exception.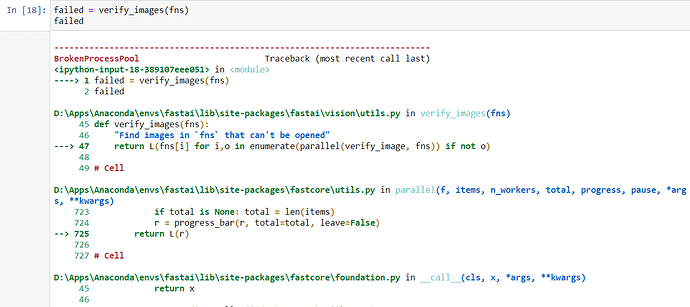 This error could easily be corrected in FastAi v1, by specifying max_workers to 1. However, there is no such argument available(max_workers) in the current version of FastAi (for function verify_images) . Is there any work around for this?